THF-Where Legal Services Come to You

Welcome to The Hinkson Firm, a law firm based in Atlanta, Georgia. The Hinkson Firm is a boutique law firm that applies an unconventional approach to legal representation with the same proficiency, effectiveness, and professionalism of any large, traditional law firm.

The Hinkson Firm's mission is to provide superior legal services in the areas of family law, child welfare law, general legal services and mediation by keeping convenience of the clients at the forefront. The Hinkson Firm's goal is to eliminate the stress of an already intense situation in your life by coming directly to your workplace and/or a location close to your home for consultations, meetings, mediations, etc.
The Hinkson Firm customizes legal attention based on the needs of each client, while treating every client with the dignity and respect they deserve, while fighting strongly and fiercely for justice and their legal rights.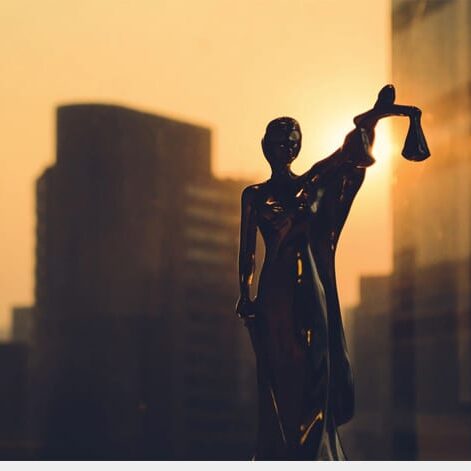 See What Our Clients Have To Say
V. Navarrete
I will forever be thankful
I will forever be thankful for being guided to the Hinkson Law Firm! Ms. Hinkson & Ms. Johnson are the perfect team. Ms. Hinkson was out of the country, and she still took the time from her relaxing vacation to return my call and give me a professional consultation from her hotel room. Everything she said in that consultation let me know that she was the one who would handle my case with the delicacy, the strength, and the passion that I so desperately needed for my situation. She wasted zero time getting the ball rolling with my case and I was always assured I was in perfect hands.
Ms. Hinkson is a brilliant attorney. She is a master strategist and her tactfulness helped to resolve my case with complete satisfaction. Even better than I had hoped!! I appreciated how resourceful, candid, and transparent they were with everything from always responding to my calls and emails, to financial obligations, and I was always kept abreast of all correspondence and updates with my case. They have a great system in place. I feel truly blessed to have resolved this case to start a new chapter in my life and as an added gift from God, I feel forever connected with two of the most beautiful warrior angels at the Hinkson Law Firm. I'm eternally grateful for all their help and support.
To whoever is reading this review I implore you to contact the Hinkson Law Firm to represent you or your loved ones with any family legal needs! This team will not only represent you but advocate for you!
A. Ammons
The epitome of professional from our first touch!
My partner and I were in the market for a new attorney of record as modifications have come into play post divorce. I did extensive online research for attorneys and found Attorney Hinkson and Ms. Johnson via search. Both of these women have been the epitome of professional from our first touch. Our initial attorney did not feel like an advocate for us or our situation and this firm took extensive time to see the case from our perspective while also offering (at times) a differing one to prepare us for the court process. Attorney Hinkson cleaned up our mediated agreement and led us thru the process of getting in front of a judge. Although the judge was not open to a formal presentation of evidence Attorney Hinkson and her team were prepped and ready for any and all scenarios. As of today, our current modification has been signed off on by the judge and we are comfortable with it until we get the opportunity to reengage on these matters. When we do reengage rest assured The Hinkson Firm will be our team. We appreciate you so much and wish you continued success until we meet again.
Afiya Hinkson and Team were very knowledgeable, and professional. Her insight into not only family law as it results in Superior Court, but family law in Juvenile court made her firm invaluable. I am supremely impressed, and will refer anyone who needs a family law attorney to her firm
M. Farmer
Operates with complete transparency, honesty and integrity!
The way that Attorney Hinkson commanded the hearing was absolutely masterful! She is a true gem and anyone looking for a top-notch family law attorney has found the right one. I can personally speak to how organized, courteous, understanding and professional she and her staff were, which is important during cases of great emotional turmoil. They pride themselves on being communicative, well-planned and executing with the utmost excellence. This can be seen in her words and actions as she lives and breathes what she does and her passion truly translates in the court room. Everything she does, she does it with heart, as each case she truly advocates on behalf of her client and does so with great fervor and zeal. She operates with complete transparency, honesty and integrity and never hesitates to give it to you real! You will never will feel like a number or a bank draft as any money given to her is money well spent. She is nothing short of amazing and I am so happy that I entrusted her with my case. I am proud to call her my attorney and am forever indebted. Thank you again!
Michelle
Tremendously impressed beyond measures!
If I could rate this firm a 10 out of 10, I would !
Attorney Hinkson and Mrs. Johnson are hands down a dream team! I thank God for leading me to this firm.
I must say having an attorney that was recognized as one of the top 40 under 40 Black Lawyers in the Nation, Special Assistant Attorney General, Registered Mediator, Child Welfare Law Specialist, and very knowledgeable in other areas of law
is outstanding !
She fulfill multiple roles and I was able to experience first hand her expertise using both realms of law. I am tremendously impressed beyond measures and I can assure you I am satisfied with my services. Ms. Afiya is the epitome of an ambitious, aggressive, and assertive attorney. Get you an attorney that's going to go to bat for you and walk the floor in the courtroom.
Thanks so much Hinkson Law Firm!!